REAL STORIES.
REAL PEOPLE.
The Kube Hub is an online and offline club where creative talents, experts, micro and macro influencers, editors and brand ambassadors come together.
Our club members are like-minded talents with a creative soul. They create authentic and creative content or are true experts in their field.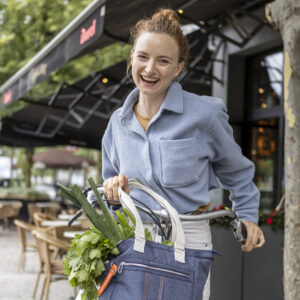 The Kube Hub is a place to meet, inspire and grow. But above all to be able to have fun again. A place for cross-pollination.
Discover our story and how we stimulate creativity and exchange authentic storytelling…
The Kube Hub was founded by The Kube with the aim of being a catalyst for our influencers, ambassadors, "Kubies", the stories they tell and the brands.
It is a place where we stimulate creativity and exchange authentic storytelling. Where we share ideas and make connections, both during offline events and in digital spaces.
All this with respect for each other's values, diversity and our society. This ethos drives us in everything we do. At every event and experience we create, as a mentor to our community and their initiatives, as a bridge between the brands and their storytelling.
The Kube Hub connects content creators from every possible discipline with each other and with brands. Our beloved Kubies, the Lovers, are authentic fans from the very beginning. They like to be part of a larger whole, a connecting and inclusive community.
The most diverse creative souls unfold in The Kube Hub. Photographing, arranging flowers, illustrating, performing, making music, calligraphy, developing recipes,… Our Talents can do it all like the best. Moreover, they love nothing more than to share their skills during the workshops they organize for other club members.
Our Experts have developed specific and unique expertise within their own industry. As a club member, you can follow their exclusive lectures via our inspiring The Kube Talks.
Always wanted to know more about sustainability, physical and mental well-being, entrepreneurship and so much more? At The Kube Hub you learn and experience it all.